As the coronavirus outbreak continues, more and more communities, industries, and businesses are feeling its effects. The PR and communications industry is one of the most seriously affected due to the massive cuts in companies' marketing and communications budgets.
At United Partners, we are tracking COVID-19's business impact on the PR and communications industry across Central and Eastern Europe (CEE) through a focused content series.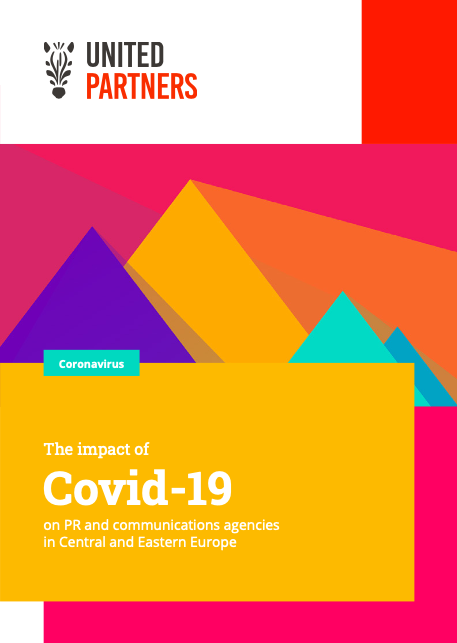 In this report we present and analyse the results from an online survey of 61 communications agencies in CEE, collected between 20 April - 5 May 2020. Get your free copy now by filling-in our form.